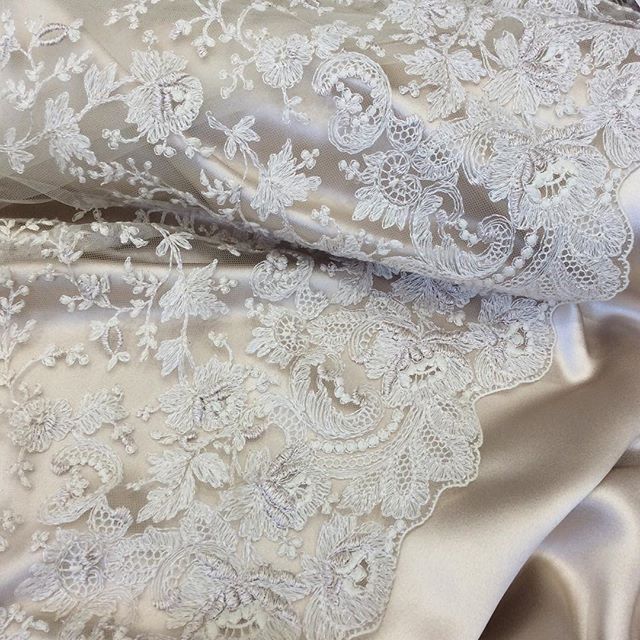 GETTING MARRIED?
We offer a breathtaking range of bridal fabrics from french laces to high quality silks.
Our staff will help you to create your very own bespoke dream wedding dress. We'll match you with a recommended couture dressmaker.
We specialise in fabrics from France, Italy and India. With many of our fabrics designed in-house we can also create a bespoke textile to your specifications.
"Very friendly, hugely helpful staff with a great depth of knowledge. We made the journey especially from Norwich and it did not disappoint! Thoroughly recommend to anyone searching for their dream bridal fabric and fabrics for other occasions too. They even said they could post fabrics out to me if I needed any extra trims etc." – Freyja